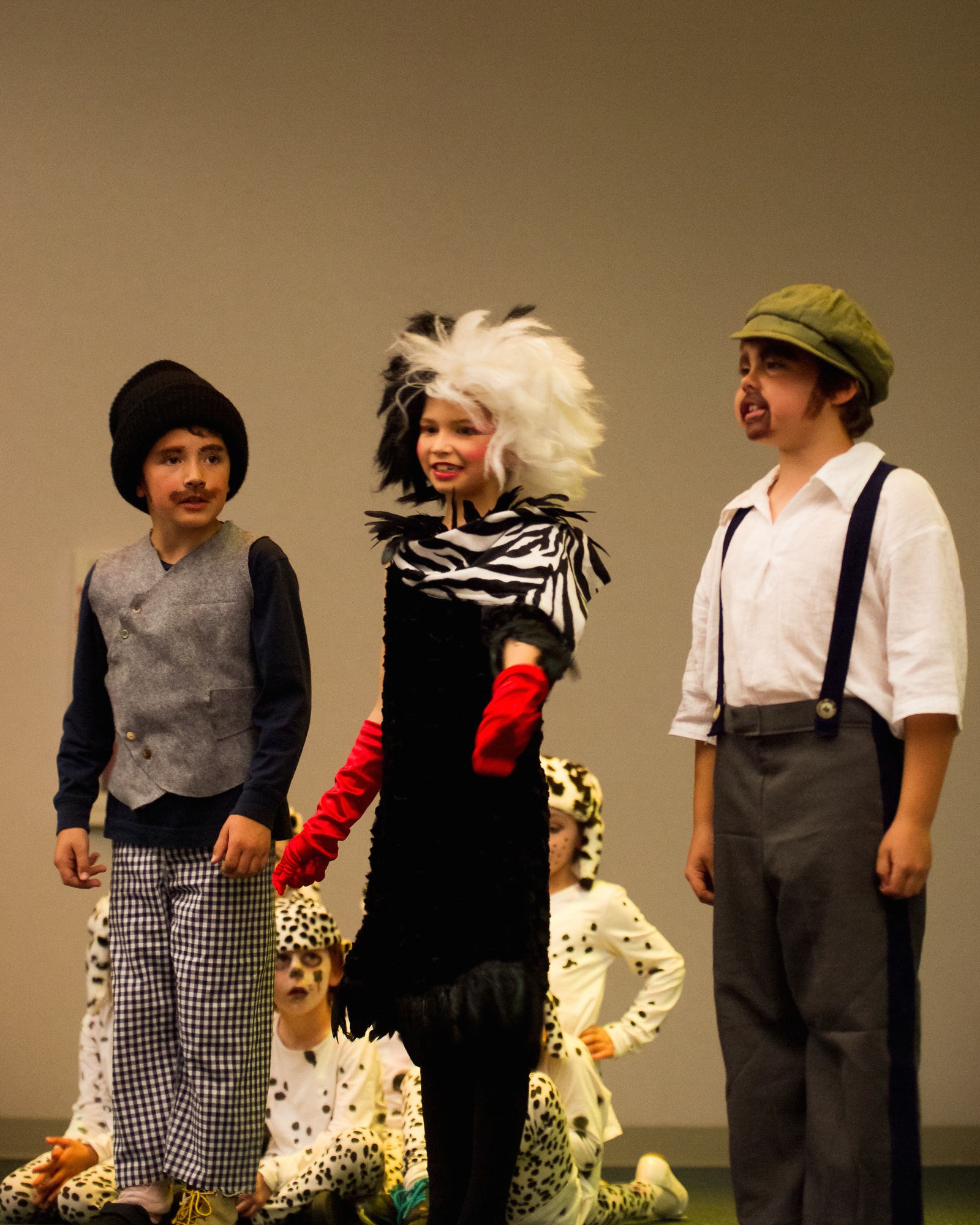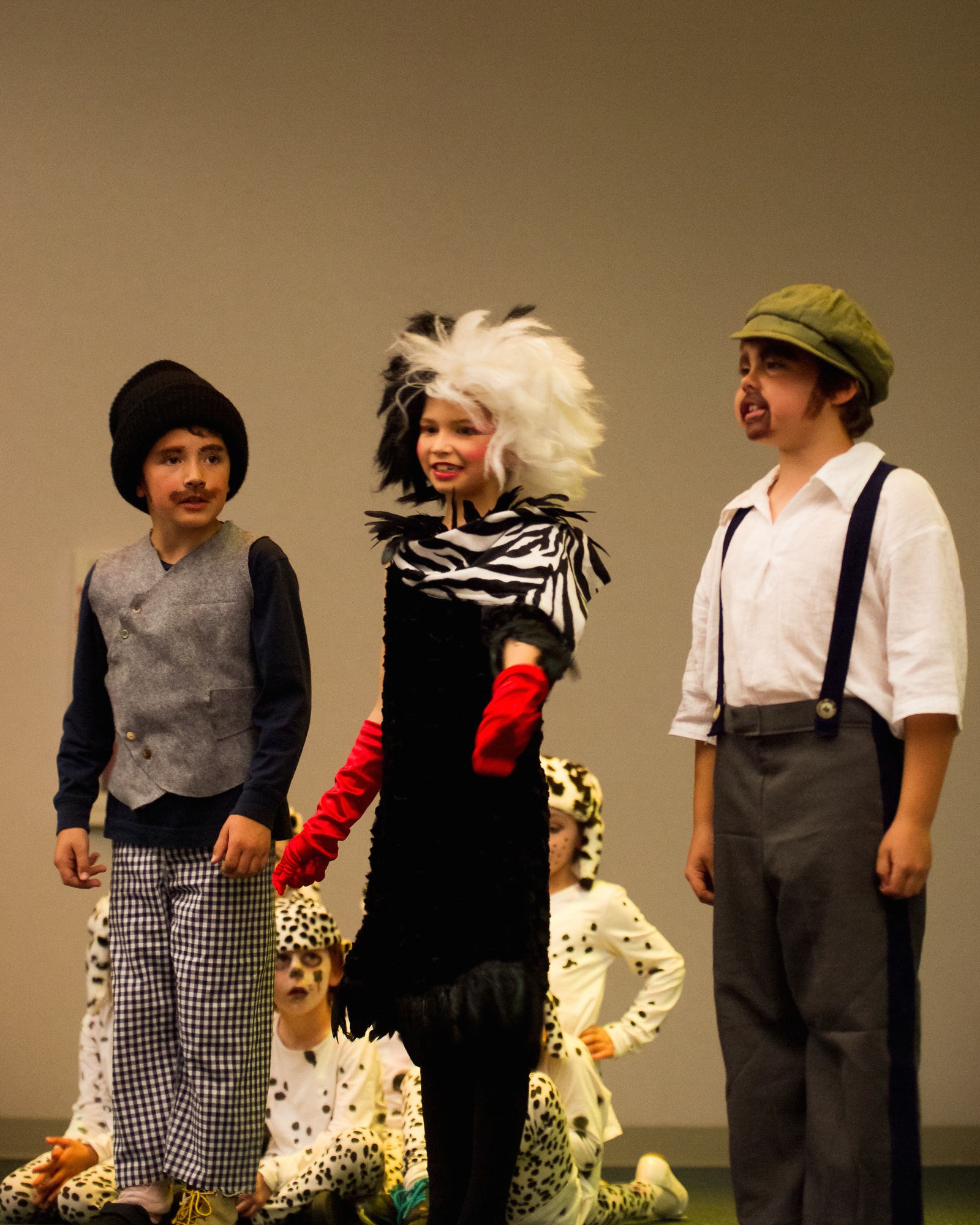 Music and Lyrics by Mel Leven and Randy Rogel and Richard Gibbs and Brian Smith and Martin Lee Fuller and Dan Root
Book adapted by Marcy Heisler
Additional lyrics by Marcy Heisler
Music adapted by Bryan Louiselle
Music arranged by Bryan Louiselle
Based on the Screenplay by Bill Peet and the novel The Hundred and One Dalmatians by Dodie Smith

1 Act, Book Musical, Rated G
KIDS Collection Version

Based on the classic animated film, Disney's 101 Dalmation KIDS is a fur-raising adventure featuring Cruella De Vil, Disney's most outrageous villain, and 101 of the most adorable heroes to set their paws onstage.

Artistically-inclined pet owners Robert and Anita live happily in London with Dalmatian parents Pongo and Perdita, stalwart dogs devoted to raising their puppies. Everything is quiet until the monstrous Cruella De Vil, Anita's former classmate, plots to steal the puppies for her new fur coat! Join all the dogs of London as they daringly rescue the puppies from Cruella and her bumbling henchmen.